Devon McCormack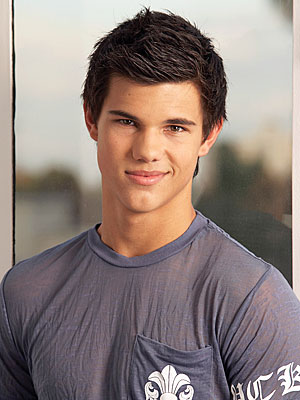 Hey, I'm Devon McCormack.
I live in Columbus Ohio, and I'm in the famous Ohio college football team.
We just beat Oregon in the college football championship and it resulted in a
riot involving fans and the police just out side our school.
This is what happened:
My speech:
If you have been watching the news lately, you would have known that lately there has been a lot of riots involving the police and angry Americans in the United States. Not so long ago there was the shooting of Michael Brown in Ferguson, Missouri and several cases where there were black victims killed by white cops such as the shooting in South Carolina. Let me tell what went down in Ferguson and why this has become such a huge deal. The shooting of Michael Brown happened on August the 9th 2014 in Ferguson. Michael was an 18 year old colored teenager and was shot by a 28 year old white police officer Darren Wilson. Brown had stolen several cigarillos from a local convenience store. Wilson was notified of the robbery and the suspect's description by the police department. He approached Michael and his friend Dorian Johnson on the street blocking traffic. Wilson blocked them and they erupted in an argument. Throughout the fight Wilson's gun was fired. Brown was unarmed and stopped to turn to face Officer Wilson. The entire interaction eventually resulted in Officer Wilson firing at Michael several times, in a total of twelve bullets. By the grand jury of St. Louis Missouri Officer Wilson was not indicted. The shooting sparked unrest and unhappiness in Ferguson. There were many protests, both peaceful and violent along with vandalism and looting. Under the circumstances of this shooting, people were shocked and it resulted in huge debates both in U.S and abroad. This brought attention to both America and the world and perhaps racial segregation is still a problem. It is so sad that it is still an issue. The fact that we still will not fully accept each other for our differences, the color of our skin, religion, our different cultures etc. is very disappointing and this is something that we as induviduals should all work on. We should all love and accept each other whoever there are.
Sources:
http://www.iol.co.za/news/world/cop-fired-eight-shots-at-fleeing-man-1.1841817#.VSVPGPmsWpB
http://en.wikipedia.org/wiki/Shooting_of_Michael_Brown
Malala Yousafzai and Martin Luther King
Malala Yousafzai:
Malala Yousafzai was a Pakistani school pupil and now is a Human rights activist from Mingora in the Swat district. She is known for fighting for the rights of female education. Malala was the youngest ever to win the Nobel peace Prize back in 2013. This all started in 2009 when Malala wrote a comment/blogpost under an article on BBC about her life under the Taliban. She described how Taliban was taking over their valley and about how Taliban had at times banned girls from attending school. She had a strong opinion about this, so she decided to write even more and promote education for girls. On October the 9th 2012 Malala was just finished her day at school and went on the bus with her friends. A gunman searched for her on the bus and fired three shots right there and then. A bullet hit the left side of her head and her shoulder. The following days she was heavily injured. The whole world was moved by Malala's bravery and her message. Malala's activism has since grown into an international movement.
Martin Luther King Jr:
Martin Luther King Jr. was born on January 15, 1929 in Atlanta, Georgia. Mr. King was both an American Baptist minister, civil - rights activist and leader in the African – American civil rights movement. Through his activism, he was a big part of ending legal segregation of African-Americans citizens as well as the creation of the Civil Rights Act of 1964. Martin had a huge impact in how the United States became an accepting country to all races. He was also awarded a Nobel peace prize for his nonviolent methods against segregation in America. Martin Luther King was assassinated in April 1968, but continues to be remembered as one of the most lauded African-American leaders in history, and is often referenced by his powerful speech "I have a dream".
Comparison:
Malala and Martin Luther King have both very much in common. They are both activists whom fought for human rights and believed in equality for humanity. The both of them highly influenced and affected the world on how we should be treating others. They have taught the world the importance to stand up for what you believe in and to love one another and always be humble. We should all be inspired by them and really appreciate for having people like them in our world. The difference between these two are of course that Martin is a male and Malala is a female. Malala is all about education for females and how education can really change someone's life and why it is so important to educate. Malala is only 17-18 years old and already she had accomplished so much. She has indeed a bright future in front of her. Martin Luther King Jr. is known for his fight against racial segregation. Martin is still an influential person, and we have not forgotten him. He and many other African-Americans was very passionate about equality and how we all deserved to be loved and respected no matter the color of our skin.
Conclusion:
Overall Malala and Martin are really so inspiring and we can learn so much of them. And thanks to him, Malala and many other human activist they have helped us to look beyond our skin color, gender, religion and treat people with respect and kindness.
Sources:
http://en.wikipedia.org/wiki/Malala_Yousafzai
http://en.wikipedia.org/wiki/Martin_Luther_King_Jr.
http://www.biography.com/people/martin-luther-king-jr-9365086
page revision: 1, last edited:
08 Apr 2015 20:00