Minnie Mzembe
This is me!
Hi. My name is Minnie Mzembe. I am 34 year old. I am from the city of Pittsburgh, Pennsylvania, and I work as a personal service guard. the last 10 years, I have been a soldier. I have come to this city for one goal, I want to make a change. This city I am living in now, is full of discrimination. Police officers are out of their mind at this time, racism is still a big problem and they need someone to remind them that everyone have the same right. I can be that person! I moved to the city of vermont 2 months ago, and I am serious about making a change.
It has been 10 years since the 2 world war ended and now I am a free man living in Vermont. I wanted to be something else, I had to be something else.
Speech- let us rise together
Dear, friends. We have come too far, and we cannot quit now. Police officers, judges and anyone that can make a change, let us make change. We can fight through the darkness into the light. We have the power as human being to make a difference. Brothers and sisters let us rise up and hold hands as one unified strong nation. I have a dream that one day we are going to be able to sit down in a coffee with black and white brothers and sisters. However, look at us as a nation now, we have taken this for granted, we have abused this freedom by killing innocent people on the street, raping innocent people, does anybody not remember the time this happened to the colored folks?, they fought to put an end to this only to do It themselves, so why cannot we do it? Those last 10 years, I did not fight for the people to feel entitled. I did not fight for you to abandon personal responsibility. I fought for everyone to endure equally as a people.
I have a dream that we people can be beautiful as Vermont city. Therefore, people of Vermont let us start a new life with a beautiful heart today, and not tomorrow. May peace be with you, and let the Gods plan happen here.
Malala Yousafzai?
Malala Yousafzai is a girl who was born on July 12, 1997, in Mingora, Pakistan. Prior in lifetime she became an advocate for girl's education, which resulted in the Taliban issuing a death threat against her. Malala is well known for fighting for woman's rights to education. One day on the way home from school she was shot in the head by a Taliban, but she survived. Since then she has continued to speak out on the importance of education. Malala wanted to give girls in Pakistan a safe life and a good education. She was early nominated for a Nobel peace Prize in 2013, but lost it. She was nominated again in 2014 and won. Malala become the youngest person to receive the Nobel Peace Prize.
Martin Luther King?
Martin Luther King Jr is a man who was born in January 15, 1929, in Atlanta, Georgia and killed April 4, 1968. Martin Luther was an American Baptist minister, humanitarian, activist and leader in the African- American civil rights movement. King is known by his famous speech "I have a dream". He is also best known for his role in the advancement of civil right using nonviolent, and won the Nobel peace prize in 1964 because of it.
Compare and contrast
Martin Luther and Malala have both got and earned the Nobel peace prize, for helping other people. Both of them used nonviolence to fight for those who had a tough life. They fought for other and themselves. They both has been treated badly, and decided to make a change. Both of them have used "speech" to make a difference. There is also a lot that is differences between them. Both of them were shot, but the differences was that martin got killed, but Malala on the other hand survived. Malala is a girl and Martin Luther is man. Malala is a girl that fought for girls rights in Pakistan, and Martin fought for black people. Malala meant "one child, one teacher, one book, and one pen could change the world. On the other hand, Martin Luther had a dream that black and white people one day could each other's hands. I think that Martin had a harder job because he needed to change white and black peoples mind in America, but Malala needed to help girls in Pakistan to get a good education. At the beginning martin was leader and worked with a group called SCLC, but Malala started alone.
Does the United States, as a whole, still have a problem with racism?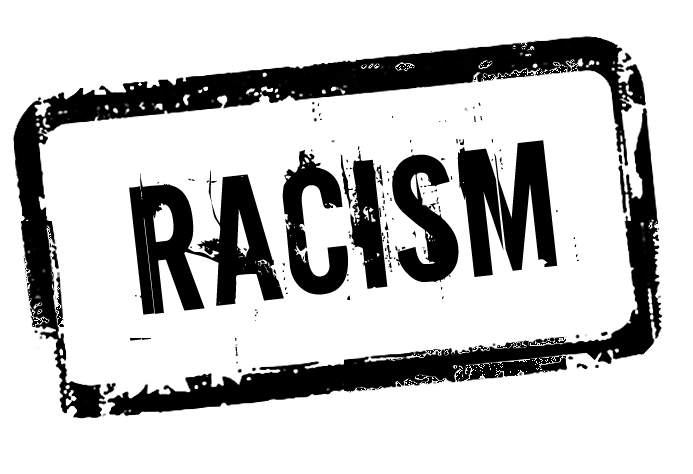 In whole, yes, even president Obama could point this out. Racism is a big issue in America today. After all the heroes that fought against racism, and yet, black people still feel discriminated by white people. For most people America is one of the most racists country's in the world. We can see that black people are not on the same political, economical or social levels as their white counterparts and institutionalized, the racism is one of the reasons that happen. Racism and discrimination has been a major issue since the slavery era and colonial era in United States. Slavery happened a long time ago, and it started when the United States brought black people from Africa to use as their slaves, and that's also one of the reasons why we still have racism today. Of course, there is a lot less racism today, compared to how it was before , thanks to Martin Luther King, Rosa Parks and Obama etc. However, just because there is a lot less racism, does not mean that it does not exist. As I said, they have come a long way since the 60s. They have made it far; they even have a black president. On the other hand, that does not mean that racism is no longer an issue.
The other part of me says that, racism is not a big issue anymore. For example: Look at the Whitehouse, tell me what you see. If racism was a big problem, I do not think that they would have elected a black president. I do not say that racism do not exist; what I mean is that, racism are not a big problem. Sure, there is racist people in America likewise in Norway, and that will not change. I think that that there are less racist than racist.
My conclusion is that, America is a racism country. There is not equal between black and white peoples right. However, it is better now than before, but racism is not gone yet. On the other hand, America have something which shows that racism is not a big issue. for example The way that they have a black president.
page revision: 31, last edited:
08 Apr 2015 18:43